News
Star Media Student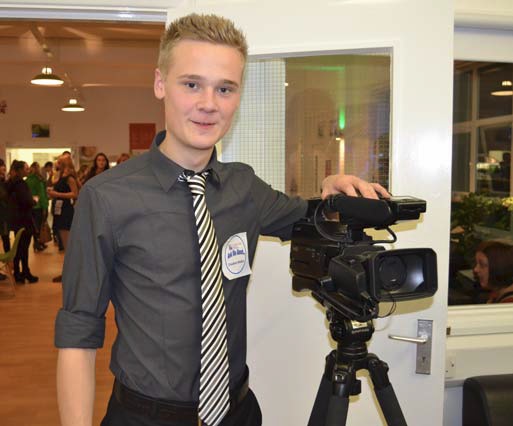 Well done Jan from Germany. This photo was taken last Tuesday evening at a sixth form open evening for Sandown Bay Academy which our local guardian Debbie attended.
Jan is studying creative media as one of his subjects and he has produced a promotional video for Chocolate Island, an island business based in Godshill, which makes its own chocolate in an amazing range of flavours including garlic, of course! He is one of three teams who have been involved in this project.
If his entry is chosen, it will be broadcast on the ferries. It was great to see him at the evening being so enthusiastic about his work on the project. Best of luck!