About
WHG
The Hume Family
White House Guardianships (WHG) was started by Jane and Duncan Hume in 1992, after working in the language school industry since the 1970s, they wanted to look after long-term students studying at UK boarding schools. The mission was and is to offer a safe and reliable service to children of all nations studying in UK schools.
The family still travel extensively and enjoy meeting agencies and parents from around the world.
The WHG Family
In addition to the Hume family, WHG has a dedicated team of office staff and a network of Local Guardians around the UK to provide support and information to our students, host families, schools and educational agents.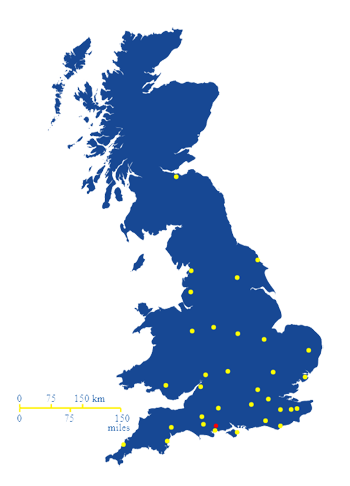 Local Guardians (LG) are located across the UK, no more than one hour from any student under our guardianship. The LG is there to offer 24/7 support to students and act on behalf of parent(s) in the UK. All of our LGs are trained to level 2 safeguarding. They are there to offer services at the request of parents such as:
Arranging host families within their area at host families that they have recruited and visit every year.
Organising taxi transfers
School visits
Attendance at Parent & Teacher meetings
All students are visited by their LG and get to know them over the course of their guardianship so students can rely on them for anything they may need.
Why choose WHG Guardianship?
Experience - Over 25 years experience providing guardianship services.
Trustworthy - Family owned and operated and well respected in the industry.
Reliable - Outstanding track record of personal care by our Local Guardians.
Fast - Instant Guardianship means you could have student guardianship organised in 20 minutes and confirmation in less than 2 hours!
Convenient - MyWHG online portal gives instant access to student reports, financial details and travel information.
Choice - Links with all British schools, many of which we have visited personally.
Accreditations
WHG are accredited by AEGIS. Please click the link below to see all our accreditations and memberships.