Hosting Students
Share Your Family Life
We match students to host families according to the information we hold. A potential student will be sent your host family profile document and you will be sent their student profile. If everyone is happy to proceed you will be provided with arrival details and your responsibilities to that student while in your care.
A big part of the experience for our students is enjoying UK family life. We understand every family is different, but we do ask that the following requirements are met:
Accommodation
The bedroom you offer your student should contain the following: bed, wardrobe, drawers, a mirror with lighting, a table with a lamp and a chair. The room and furniture must be suitable for them to study comfortably.
All students must have free access to the bathroom, which must be lockable. Please also provide flannels and towels.
Students must be able to do laundry.
Food
Mealtimes are a great opportunity to get to know your student better and learn about their life, our students expect to eat their meals together with your family where possible and to join in the family conversation.
Please provide a healthy diet and appropriate snacks. All private day and state school students eat lunch at school Monday to Friday. During school holidays and weekends, students will need three meals per day.
Safety
Students must be and feel safe whilst staying with you. This includes:
Keeping your home safe - following basic home safety practises in and around the home.
Internet Safety and Securing your data - Install any required software and inform your student of any restrictions.
Travel Safety - Under 16s may not travel alone, over 16s need written permission from your local guardian.
Health Care - Your student needs to be registered with your GP and any health issues dealt with.
Emotional Health
Staying such a long way from home can trigger homesickness in some students - please try to communicate with them as much as possible. Your local guardian can offer help and guidanace if you are concerned.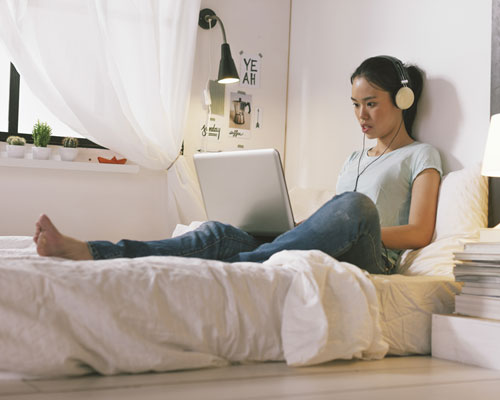 Additional Information
More detailed information is available in the Host Family Handbook.
The Host Family Handbook can be viewed by clicking this link.
You can also contact your local guardian at any time who will be happy to help you with any questions or concerns.
Enjoy the Experience!
We want hosting our students to be a rewarding experience for everyone, so if you have any questions or concerns, please do not hesitate to contact your Local Guardian or Head Office