Photograph by Pete Wilson
Photograph by David Cook
Photograph by Black Earth Photography
Photograph by David Cook
The Dales
Judith Morris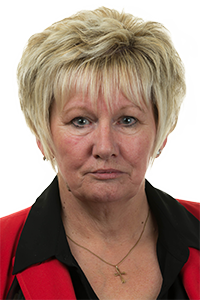 My name is Judith Morris and I have been a Local Guardian for White House Guardianships since 2005.

I was born, raised, educated, live and work in our beautiful city of York. I am happily married to Malcolm, a mechanical fitter and we have two daughters, 1 of whom is a History Teacher and the other is an Archaeologist. I myself run my own business providing English Language and activity courses for foreign students from around the world. I am a fully accredited Welfare Office by the British Council.

In my free time I love foreign travel, Italy being a particular favourite, reading and visiting places of historical interests both at home and abroad. I also attend as many concert as I can, Bon Jovi being may favourite group and to date I have seen them 27 times.

My favourite meal is beef, in any form, I just love it, especially steak. I have a burning desire to play with tigers – but I don't think this will ever happen, but I live in hope that one day it maybe.
About the Area
My favourite place in the whole of the UK is York as we have such a wonderful historical city which is very beautiful, with York Minster which has medieval stained glass and 2 functioning bell towers, the old medieval walls which form a walkway on both sides or the River Ouse and lots of interesting museums to suit everyone.

York lies in the Vale of York bordered by the Pennines, The North York Moors and the Wolds.

York is easily accessible to Liverpool, Manchester, Sheffield, Newcastle and Leeds.

York is twinned with Dijon, Frances in 1953, and Muenster, Germany in 1957.
Catteral Hall
Howsham Hall Preparatory School
Queen Mary's School
Ripon Cathedral Choir School
St. Anselm's School
St. Martin's Ampleforth
Terrington Hall
Photograph by Aimee Wilson
Photograph by Pete Wilson
Photograph by Black Earth Photography