Photograph by David Cook
Photograph by Aimee Wilson
Photograph by Black Earth Photography
Photograph by Pete Wilson
Sussex Downs
Lisa Maunsell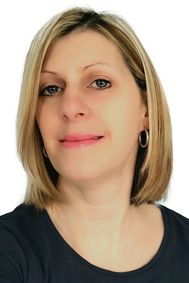 My name is Lisa Maunsell and I am a Local Guardian for White House Guardianship covering the Sussex downs area since 2022.

I live with my partner of 17 years and our two teenage sons. We live close by to the Sussex downs area in a small village called Godstone in Surrey which has plenty of scenery and lovely countryside walks.

I have previously worked in the travel industry for many years and I have also worked for another WHG Local Guardian for over 10 years assisting her with various administrative tasks.
I thoroughly enjoy working in this sector and take great pride in overseeing students care while they study here in the UK.
About the Area
Godstone is a village and civil parish in Surrey.

Sussex is a historic county in South East England that was formerly an independent medieval Anglo-Saxon kingdom. It is bounded to the west by Hampshire, north by Surrey, northeast by Kent, south by the English Channel, and divided for many purposes into the ceremonial counties of West Sussex and East Sussex.
Brighton and Hove, though part of East Sussex, was made a unitary authority in 1997, and as such, is administered independently of the rest of East Sussex. Brighton and Hove was granted City status in 2000.
Sussex has three main geographic sub-regions, each oriented approximately east to west. In the southwest is the fertile and densely populated coastal plain. North of this are the rolling chalk hills of the South Downs, beyond which is the well-wooded Sussex Weald.
Cottesmore School
Great Walstead
Hurstpierpoint College
Lancing Preparatory School
Seaford College
St. Aubyn's School - Sussex
St. Mary's Hall School - Brighton
Steyning Grammar Junior School
Steyning Grammar Senior School
Towers Convent School
Westbourne House School
Photograph by Black Earth Photography
Photograph by Pete Wilson
Photograph by Pete Wilson