Photograph by Black Earth Photography
Photograph by Aimee Wilson
Photograph by Pete Wilson
Photograph by Black Earth Photography
North Downs
Lydie Pratt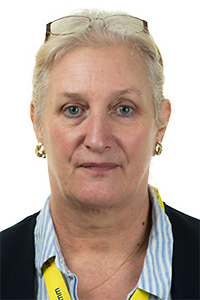 My name is Lydie Pratt and I have been Local Guardian for White House Guardianships since 2007.

My nationality is French British hence I am bilingual speaking both these languages. I have three grown up children who no longer live at home and three grandchildren who help to keep me busy along with my work.

I have my own company which deals with placing and arranging foreign students into host families and their programme for their stay. I also place foreign students into work placements and I run a summer school/English lessons for them to come and learn English etc. Along with this I enjoy being a local guardian for Students who are boarding at schools here in the UK.

My hobbies include, collecting antiques, gardening, travelling, socializing and my work!
About the Area
I like living in Croydon as it has everything I need, shops, entertainment and parks to visit on those nice sunny days. Croydon is one of the largest commercial districts outside of Central London.

Croydon is close to all London Airports, and central London which is 20 minutes by train but still a nice distance away from all the hustle or bustle making it a perfect place to stay.

There are several arts venues. Foremost is the Fairfield Halls, opened in 1962, which consists of a large concert hall frequently used for BBC recordings. Fairfield is the home of the London Mozart Players. Many famous faces have appeared there including the Beatles, JLS, Chuck Berry, BB King, Tom Jones, the Stylistics, Status Quo, Level 42, The main concert hall was used for the conference scene in the Ron Howard film The Da Vinci Code (2006).

Croydon is twinned with Arnhem in the Netherlands.
Dulwich Preparatory School
Harrodian School
INTO London
Kings Colleges - London
Riddlesworth Hall Preparatory School
St. John's School
Tower House School
Photograph by David Cook
Photograph by Pete Wilson
Photograph by Pete Wilson