Photograph by David Cook
Photograph by Pete Wilson
Photograph by Pete Wilson
Photograph by David Cook
London West
Donna Elliott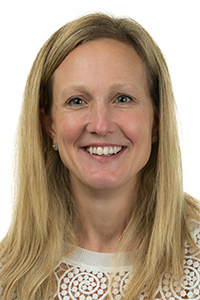 My name is Donna Elliott. I am married and we have three children. I have been Local Guardian for White House Guardianships since 2007.

All of our children study at the local village Primary School. As a family, we have a wide range of hobbies with sports being particularly prevalent. The children are keen swimmers, footballers, and cricketers and they also enjoy weekly tennis lessons. I try and stay active too! Although, we lead a busy life ferrying the children to clubs and activities and socialising with friends and family, we love nothing more than spending time together at home with our pet dog and guinea pigs!

When I graduated from University I worked for Price Waterhouse Cooper in the city in a variety of technology focused roles and enjoyed 12 years with the business. Subsequently, I took over my mother's homestay business to be around more for my children. I have worked with WHG for 10+ years and enjoy supporting my students and watching them grow in confidence, maturity and personality whilst under my co-ordination. I very much look forward to meeting new students commencing their studies in London and guiding them through until graduating from High School.
About the Area
We live in Pinner Village, which is a quiet suburb in North West London, served by the London Underground.

Pinner contains a large number of homes built in the 1930s Art Deco style, the most grand of which is the Grade II listed Elm Park Court at the junction of West End Lane and Elm Park Road. Pinner has had an annual street fair held in May since 1336. The name Pinn is shared with the River Pinn, which runs through the village.
Caldicott
Caldicott Preparatory School
Chigwell School
Godstowe Preparatory School
Hurst Lodge School
Mander Portman Woodward - MPW London
Merchant Taylors' School
North London Collegiate School
Pipers Corner School
Royal School - London
Royal School Hampstead
St. Albans School
St. George's School Windsor
St. Helen's School
St. James Independent School for Boys - Senior DEL
Stanborough School
TASIS The American School
The Princess Helena College
Westminster School
Photograph by Pete Wilson
Photograph by Black Earth Photography
Photograph by Black Earth Photography