Private Day School
UK Private Day School
If you find a school but boarding is full or there is no boarding available, we can arrange for you attend the school of your choice and live with one of our host families.
About the WHG Private Day Pupil Programme
Students will attend school each day and spend the evenings and weekends with their host family.
This is an option for pupils aged 11-18 to attend a private school as a day pupil and offers these advantages:
• Ideal for students who prefer to live with a host family instead of boarding
• Students are immersed in an English family environment out of school
• The overall cost includes full Principal Guardianship
Host families that accommodate a student under 16 years of age for more than 27 consecutive nights will need to be registered with Social Services Private Fostering by the Local Guardian (LG). The student will be visited by a social worker at the host family home every 4 weeks.
Our Private Day Pupil Programme includes:
Principal Guardianship
UK Schools require overseas students to have a UK based guardian to be responsible for them during their period of study. Our Principal Guardianship service offers complete peace of mind for parents and students living and studying in the UK.
Read more about our Principal Guardianship Service
Host Family Accommodation - during term time & half term holidays
Our network of host families offers a safe and caring environment for students under our care. All our families are DBS checked and reviewed regularly by their Local Guardian. We do our best to match families with student preferences.
Laundry and meals are also included.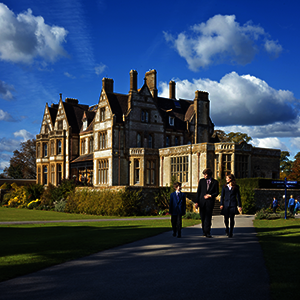 How to Apply
Contact us by phone or email for more information or to apply for the private day pupil programme.
Costs
Expenses Deposit
£1200.00
Please Note:
Transport costs and pocket money are not included and will be charged to the students' expenses deposit
School fees are not included in this programme.
Private Day School Packages
WHG have partnered with 9 schools to offer a package including school fees, host family accommodation and Principal Guardianship.