Thetford Grammar School
About Thetford Grammar Private Day Pupil Package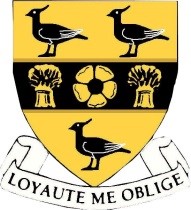 Location: Norfolk
Thetford Grammar School has offered education continuously for over nine centuries, a small school, which allows every pupil to be challenged, to acheive and to grow.
Their distinctive approach provides many benefits in academic, pastoral and extracurricular areas and the exam results demonstrate the school's success.
This package includes:
School Fees
Host Family Accommodation during term time and half term holidays
How to Apply
Contact us by phone or email for more information or to apply for the Thetford Grammar Private Day Pupil Package.
Costs
WHG Day Pupil Programme Fees
WHG Registration Fee
£135.00
Expenses Deposit
£1200.00
School Fees
School Registration Fee
£50.00